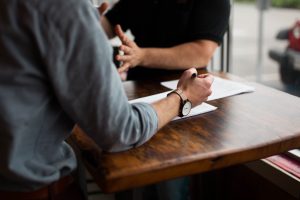 Large companies have the luxury of employing full-time in house legal counsel. These general counsel are familiar with the business and are readily available. They work internally, ensuring that their company operates within the limits of the law and avoids costly mistakes that could lead to lost opportunities, misunderstandings, disputes, litigation, or a damaged reputation. At Loganzo & Mantell, we understand that our small business clients cannot afford in-house counsel, but also have a deep need for readily accessible business savvy legal advisors. That's why we provide small and mid-size businesses with in-house level services from outside the company.
Keeping your outside business counsel involved in your company's continued growth and development is extremely beneficial. Read on to find out why!
1. Solutions are tailored to you and your business.
Top outside business counsel should collaborate closely with you, with the shared goal of success for your company. When you work with the same attorney on an ongoing basis, it allows them to develop insight into your goals and values, as well as your financial situation, anticipated roadblocks, and company history. That way, as situations arise and you consult with them about different issues, they will be able to tailor the suggested solutions to you and your company specifically. At Loganzo & Mantell PLLC, we have the experience it takes to hone in on our clients' needs and provide them with personalized counsel.
2. Proactive problem-solving keeps small issues from growing larger.
Keeping your outside business counsel involved allows you to tackle issues before they turn into crises. Your business counsel can also help you avoid legal mistakes to prevent problems you otherwise would have faced from ever even arising. Being proactive about legal issues saves your business time and money, and saves you from major stress. Over the years, we have noticed that companies are more likely to seek help with small issues when they have a pre-existing attorney relationship. This is essential as the big problems almost always stem from smaller issues that were not solved proactively.
3. You enjoy peace of mind.
With ongoing business counsel, you won't have to worry about negotiating deals in the dark, or whether the contract you are signing accounts for all upsides and possible pitfalls." You have someone you can count on any time you need guidance or representation. This peace of mind is invaluable for business owners who have enough on their plates without additional stressors. We recognize that you want to focus on innovation and creativity, not potential lawsuits. We want to handle your legal matters for you so that you have more time to focus on the things you love!
So, how do I get started?
You can get started with ongoing business counsel from Loganzo & Mantell quickly and easily, whether you're running an already-established business or just getting started. We handle your legal matters cost-effectively, and provide solutions that are personalized for your company. If you're ready to get started, contact us to book an appointment. We can be reached by phone at 646-791-2240 or by email at info@loganzomantell.com. Let's find out if Loganzo & Mantell would be a good fit for you and your company!
We look forward to hearing from you soon to build an invaluable relationship for your business!
The following two tabs change content below.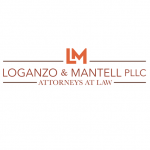 Loganzo & Mantell PLLC
At Loganzo & Mantell PLLC, we chose our practice areas for two simple reasons: we want businesses to succeed, and we want families to thrive. In other words, we care. That's why our experienced, knowledgeable attorneys work closely with clients to understand their priorities in business and in life.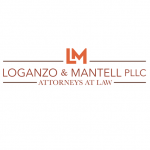 Latest posts by Loganzo & Mantell PLLC (see all)