NY Residential Real Estate – an Overview
According to a recent report from CBS News, home prices are shattering records all across the United States, and New York is no exception. Earlier this year, ABC7 New York cited real estate survey data indicating that year-over-year median home sale prices were up nearly $73,000 in Suffolk County, and $75,000 in Nassau County. With inventory of available homes low and demand high, buying and selling a home in New York has never been more intense.
These pressures can complicate even straight forward sales. Our New York residential real estate attorneys offer this overview for those considering selling or purchasing a home.
Broker Duties
As attorneys for the seller, we usually recommend our clients hire an experienced real estate broker. The broker prepares and list the home for sale and, once the seller accepts an offer, the broker prepares a deal sheet with all essential terms, including the names and addresses of the parties and their attorneys, the purchase price, amount of the contract down payment (typically 10% of the purchase price) and a target closing date.
Home Inspection
The Property Condition Disclosure Act (N.Y. Real Prop. Law § 460-467) requires sellers to disclose certain property defects to residential buyers, however most sellers opt to provide buyers with a $500 credit rather than complete the disclosure forms. For this and other reasons, we advise our buyer clients to hire a licensed home inspector and have the home inspected.  Buyers are well advised to accompany the inspector during the inspection.  After the inspection, the home inspector prepares an inspection report describing the condition of the home's major structural elements including heating, hot water supply, electric, septic or cesspool, system, condition of the roof and basement and highlights any concerns (such as water leaks or evidence of termites) or possible building code violations.  The results of the home inspection report, depending on market conditions and other factors, may provide buyers with a basis for negotiating a reduced purchase price or requesting that sellers make certain home repairs.
Contract
After inspection, it is time for the parties to "go to contract". Generally, the seller's attorney prepares the contract of sale which is reviewed by buyer's legal counsel. Parties to a residential real estate transaction should always have their contract prepared and reviewed by an experienced legal professional.  It is our view that these contracts are not "one size fits all" and that each contract must be carefully prepared and reviewed ensuring a smooth transaction.  BE AWARE: until contracts are signed by both buyers and sellers and that fully signed contracts have been delivered to buyer's counsel, there is no binding legal agreement.  The seller can (and probably should) continue marketing the property for sale and the buyer is free to continue shopping.
Mortgage and Title
Once contracts are signed and delivered, buyers who require financing must submit a completed mortgage loan application to a qualified lender within the time specified in the contract regardless of whether they pre-qualified for a loan.  At the same time, buyer's attorney will order a title search from a reputable New York title company that will reveal, among other things, any liens or other conditions affecting the property.  The title search report in conjunction with a survey or survey reading, will also disclose whether the property has all necessary certificates of occupancy, if there are possible boundary line disputes and will confirm that all taxes, water, and sewer charges are paid and up to date.  Your experienced attorney will review the title report and ensure appropriate action is taken should issues come to light.
Closing
A real estate closing is the final step in the sale and purchase of a home.
Final Walkthrough and Closing Document: Your well drafted contract of sale will provide buyers with the right of a final walkthrough a day or so before closing. The walk-thru is handled by the real estate brokers and allows buyers to confirm that the property is in the same condition as it was when the contracts were signed and all agreed repairs, if any, have been made.
Closing Statement: Prepared by your attorney in advance of closing, a Closing Statement provides a breakdown of all costs, including title fees, recording fees, transfer taxes, mansion and any special local taxes, real estate broker fees, attorneys' fees, and real estate taxes.
Tax and Transfer Forms: The seller's attorney must provide the buyer's attorney with a TP 584 (NY real estate transfer tax form) and RP-5217 (real property transfer report).
Recording of the Deed: The title company engaged by buyer's counsel ensures that the property deed, tax documents, mortgage, satisfaction of any existing liens on the property and any other documents ensuring title is properly transferred from buyer to seller are recorded.
A Note on Condominiums and Cooperative Apartments
Condominium units are considered real property and ownership is evidenced by a deed the same as a single-family home. Cooperative apartments are not owned real property.  Co-op owners have an interest represented by a certain number of shares of stock in the cooperative corporation that owns the entire building along with contract or lease, called a proprietary lease, allowing the owner to occupy a specific unit in the building. While a condo owner owns a unit, a co-op owner does not own the unit. Co-op unit purchases involve due diligence of the building, the cooperative corporation and the financial soundness and condition of the building in which the co-op unit is located. The buyer must also be accepted as a shareholder and tenant of the building by the cooperative corporation's board. As with any home sale and purchase, we highly recommend engaging the services of experienced counsel before buying or selling a condominium or cooperative apartment.
Call Our New York Real Estate Lawyers for Hands-On, Experienced Guidance
At Loganzo & Mantell PLLC, our New York residential real estate attorneys provide reliable, responsible representation to sellers and buyers. If you have any questions about real estate closings, we can help. For a confidential consultation, please contact us today.
The following two tabs change content below.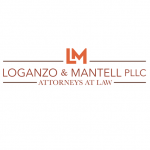 Loganzo & Mantell PLLC
At Loganzo & Mantell PLLC, we chose our practice areas for two simple reasons: we want businesses to succeed, and we want families to thrive. In other words, we care. That's why our experienced, knowledgeable attorneys work closely with clients to understand their priorities in business and in life.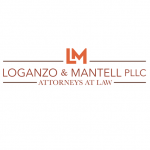 Latest posts by Loganzo & Mantell PLLC (see all)