What's the Difference Between Medicare and Medicaid?
Medicare? Medicaid? Already confused? Read on and we will try to help you make sense of the differences between these two very different governmental health insurance programs.
Medicare
If you are 65 or older, you are entitled to government sponsored Medicare benefits regardless of your income or net worth or where you live in the U.S.[1]  You can choose between Original Medicare (known as Parts A and B) or a Medicare Advantage Plan (a/k/a Part C).  There are strict time deadlines for initial enrollment and for making plan changes. Missing these deadlines can cause coverage gaps and/or late penalty charges that you will have to pay for as long as you keep Medicare coverage.
Original Medicare
Part A: covers hospital care, hospice care, and in limited circumstances skilled nursing facility or home care services; and
Part B: covers outpatient medical care, including physician office visits, diagnostic tests like x-rays, and laboratory services such as bloodtests.
Important Features of Original Medicare:
You can go to nearly all doctors and hospitals in the U.S.
Your premium costs for Medicare Parts A and B coverage will depend on work history, receipt of other governmental benefits, timeliness of enrollment, and income.
You must pay annual deductibles for both Part A and Part B before benefits begin and may also have co-insurance costs. (You can purchase a private supplemental insurance plan known as Medigap to help cover these out-of-pocket costs.)
It typically does NOT cover 100% of the services and long-term care, dental, vision and prescription drug costs are NOT included in Original Medicare coverage.
Medicare Advantage (aka "Part C")
As an alternative to Original Medicare, you can enroll in a Medicare Advantage Plan through various private insuance companies.
Important Details about Medicare Advantage:
You must first enroll in Part A and B under Original Medicare and may still have to pay a Part B premium.
It may cost more out-of-pocket than Original Medicare and may limit the covered doctors and hospitals to a particular network of providers.
Additional benefits like prescription medications, and/or routine vision and dental care CAN BE covered depending on the plan you choose.
There may be lower deductibles and cost-sharing amounts than those under Original Medicare.
Open enrollment for Medicare Advantage Plans is from January 1st to March 31st each year. People already enrolled can change to a different Medicare Advantage Plan or switch to Original Medicare once during this time.
Need Prescription drug coverage? 
Medicare Prescription Drug Coverage (aka "Part D") is optional prescription drug coverage available through private insurance companies. The monthly premium and cost-sharing amounts for Part D coverage, including a deductible, copayment (flat fee per prescription), or coinsurance (percentage of the full drug cost) will depend on the insurer and specific plan selected.
Medicaid
Medicaid is a joint federal-state health insurance program that is "needs-based," covering people of any age with monthly income below a threshold dollar amount.
Medicaid Fundamentals:
Each state establishes and administers its own Medicaid program.
Federal law defines the mandatory and optional Medicaid benefits states can and may offer with each state determining the scope of services covered and the eligibility thresholds for those benefits.
Medicaid recipients (a/k/a beneficiaries) generally pay nothing for covered services; although states may impose a nominal copay based upon the benefiicary's income and the state's payment for the service.
If you are eligible, you can enroll in Medicaid at any time and coverage can begin immediately.
Need help paying for Long-Term Care at home or in a facility?  Look to Medicaid, not Medicare
Neither Medicare nor private medical insurance covers long-term services in an assisted living facility, nursing home or at home due to advancing age or a chronic illness unrelated to an acute medical incident or condition. Medicaid is the primary source of payment in the U.S. for long-term care services. Individuals who do not have Veterans benefits or long-term care insurance and have not done advance Medicaid planning may end up spending all their income and depleting their assets to cover the costs of long term care.
Qualifying for  Medicaid coverage for long-term care services can be a complicated process, particularly if you are above the income and asset thresholds. Legal strategies can be employed that will help you protect assets while getting needed care.
[1] Medicare also provides health care coverage for individuals under 65 years old receiving Social Security Disability Insurance (SSDI) for a certain length of time or have End-Stage Renal Disease (ESRD) or Amyotrophic Lateral Sclerosis (ALS).
Have questions? Concerns? The attorneys at Loganzo & Mantell PLLC are here to help. 
IMPORTANT REMINDER: MARK YOUR CALENDARS 
If you are Medicare eligible, mark your calendars for October when information becomes available for 2022 Medicare plans and don't miss your applicable annual open enrollment period: October 15th to December 7th for Original Medicare or January 1st to March 31st  for Medicare Advantage Plans! If you are not eligible for Medicare and are looking for Marketplace health insurance coverage, open enrollment runs from November 1st to December 15th for coverage beginning on January 1, 2022.
The following two tabs change content below.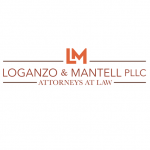 Loganzo & Mantell PLLC
At Loganzo & Mantell PLLC, we chose our practice areas for two simple reasons: we want businesses to succeed, and we want families to thrive. In other words, we care. That's why our experienced, knowledgeable attorneys work closely with clients to understand their priorities in business and in life.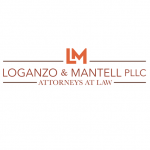 Latest posts by Loganzo & Mantell PLLC (see all)