Spouse/Partner Consent. What is it and do you need it for your business?
If you have read our past blog posts, you know we advise our small business clients  to ensure they have well-drafted formation documents  — including ownership transfer restrictions and buy/sell provisions. For businesses with partners, shareholders or members who are married or in domestic partnerships, there is an often over-looked but critically important document you should have – the spousal or partner waiver and consent.
During a marriage or domestic partnership, couples acquire property and other assets. These assets (excluding inheritances, personal injury/worker's compensation awards for pain and suffering and third-party gifts) are marital assets and can include the small business in which you or your spouse/partner have an ownership interest.
Partnership Agreements, LLC Operating Agreements and corporate Shareholder Agreements often have restrictions on transfers of ownership interests or shares ensuring that small business owners are not forced to work or partner with anyone they do not want to. Those restrictions could be undercut, however, if an individual's interest were transferred to a spouse or domestic partner by operation of law, such as in the event of divorce or death.
How do we avoid this unintended consequence? We use a spousal/partner waiver and consent. The waiver and consent provide the mechanism for your spouse's or partner's review and agreement with the terms of the underlying agreement. This way, our small business owners maximize the likelihood that the carefully drafted transfer restrictions and buy/sell provisions of their operating, shareholder or partnership agreements are and remain enforceable with the knowing acceptance of each owner's spouse or partner.
Call our New York and New Jersey Corporate Lawyers for Hands-On, Experienced Guidance 
At Loganzo & Mantell PLLC, our Corporate Attorneys provide reliable, responsible representation for small business owners. If you have any questions about corporate formation and operations, we can help. For a confidential consultation, please contact us today.
The following two tabs change content below.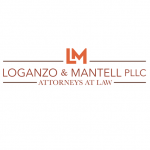 Loganzo & Mantell PLLC
At Loganzo & Mantell PLLC, we chose our practice areas for two simple reasons: we want businesses to succeed, and we want families to thrive. In other words, we care. That's why our experienced, knowledgeable attorneys work closely with clients to understand their priorities in business and in life.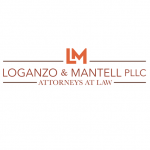 Latest posts by Loganzo & Mantell PLLC (see all)