"In the midst of every crisis, lies great opportunity." ― Albert Einstein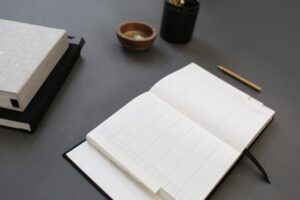 For most of us, 2020 is the year we would like to forget. However, the challenges and struggles of this year also present an opportunity to assess our strengths and take a hard look at our weaknesses and plan for the coming year. At Loganzo & Mantell PLLC, we have experience guiding businesses and individuals through challenging times and can help position you for a strong and prosperous 2021.
In this time of reflection, here are some things we recommend reviewing right now to start 2021 on the right foot:
Have you reviewed your legacy plans?
The end of the year is an ideal time to check on your legacy plans. Do your existing Will, Trust, or Powers of Attorney reflect your current wishes? Have you added new family members or lost some? Has the turbulence of 2020 made you decide you want to change your plan or appoint a different executor, trustee, or agent to represent your wishes?
Let's Use What We Have Learned From these Challenging Times 
How did the owners or partners of your business handle this year's crises? Did issues arise that were not addressed in your business ownership "road map" – your operating, shareholder, or partnership agreements? Now is a perfect time for reviewing your rules of the road and making adjustments that ensure harmony among owners and partners and reduce business uncertainty.
Will your business go back to normal?
When the country went into lockdown last March, it forced businesses everywhere to close down or change. How did your business adapt? Did you transition your workforce to remote and online operations or invest more heavily in e-commerce? Now that restrictions have relaxed somewhat, do you intend to maintain these business modifications?
Have there been significant health or financial changes that will impact long-term care plans?
It's time to review the adequacy of long-term care plans for the most important people in your life — including yourself. Existing plans may need to be updated if there have been significant changes. And if plans have not yet been made, now is the time to do so. 
Time to Examine Insurance Coverage and Costs 
There's no better time to review insurance coverage than prior to the start of a new year. Do you have adequate coverage for your home, your business, your family (including medical, dental, vision, prescription drug, and/or long-term care insurance)? Did you complete all required elections for 2021? Do you need help with these decisions?
How does the election outcome affect you?
After every election, there are significant changes to laws and policies. These might affect your estate plan, your business, or any real estate assets you have or plan to get in this year. Staying on top of the changing laws is essential.
If you need help with any of these issues – you've come to the right place. Let Loganzo & Mantell PLLC get you ready for 2021.
Whether it's help with your personal life or your business, whether it is about long-term care, asset protection, insurance, contracts, real estate, or protecting your family with legacy plans, we can help. At Loganzo & Mantell PLLC, we can assist to enable you to hit the ground running on January 1. Call us today at (646) 791-2240!
The following two tabs change content below.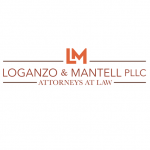 Loganzo & Mantell PLLC
At Loganzo & Mantell PLLC, we chose our practice areas for two simple reasons: we want businesses to succeed, and we want families to thrive. In other words, we care. That's why our experienced, knowledgeable attorneys work closely with clients to understand their priorities in business and in life.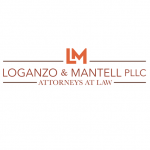 Latest posts by Loganzo & Mantell PLLC (see all)