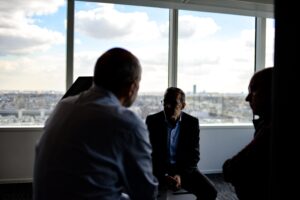 "If you don't know where you are going, you'll end up someplace else." – Yogi Berra
What would happen if you or your business partner decided to retire? Or what if one of you decided to exit from the business to pursue other interests? If you don't have a well-prepared plan for managing these inevitable transitions, you may well end up in a place you do not want to be. Planning in advance for the departure of a partner or the breakup of a business avoids costly and painful disagreements and allows partners to part ways while remaining friends.
Your Business Break Up Options
There are several ways you can handle a business breakup. The wisest course is planning for death, disability, retirement or separation of a partner with a buy-sell agreement or buy-out provisions in your limited liability company operating agreement. In our experience, the most effective agreements define:
Pricing: How much will the departing partner receive for their interest in the company? How is the buy-out payment determined?
Payment Terms: How is the buy-out paid? Lump sum? Over-time? What if the Company is strapped for cash?
Purchaser: Who can purchase the interest? Do the remaining partners have "first dibs"? Would an outsider be allowed to outbid an existing partner? Should the Company purchase a departing partner's interest?
Coverage: What events are covered by the agreement? Will things proceed differently if someone dies vs. if someone retires vs. if someone resigns? Are "bad leavers" penalized?
What Happens If You Haven't Planned
If a partner decides to leave the company, dies or becomes disabled and you have no plan in place, gear up for what may well be a long, expensive and miserable battle. The departing partner, or partner's estate, has one requirement: maximize the purchase price of the partner's ownership interest. The remaining partners are focused on keeping the business running and minimizing the impact of the buy-out. Without a well-tailored agreement in place, the partner exit will likely result in years of negotiating, expensive valuations and maybe even litigation. All of which are completely avoidable with proper guidance and planning.
Consult a Business Attorney
There is no time like the present, when business is busy and partners are harmoniously working together toward common goals, for planning smooth and efficient partner exits. The Loganzo & Mantell team is here to help. We have extensive experience assisting small business owners in planning for their business milestones.  Business owners trust Loganzo & Mantell to handle their legal matters efficiently and cost-effectively. Let our team chart the smoothest course for you and your business. Give us a call at (646) 791-2240 and learn more about our business legal services. We look forward to hearing from you!
The following two tabs change content below.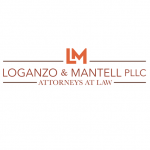 Loganzo & Mantell PLLC
At Loganzo & Mantell PLLC, we chose our practice areas for two simple reasons: we want businesses to succeed, and we want families to thrive. In other words, we care. That's why our experienced, knowledgeable attorneys work closely with clients to understand their priorities in business and in life.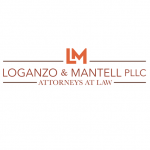 Latest posts by Loganzo & Mantell PLLC (see all)