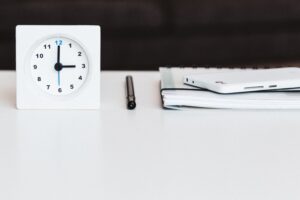 The troubled times that we're currently living in have driven one big fact home for many of us: Tomorrow is never promised. Anything we take for granted — such as our lives or our financial stability — can be taken away at any moment. This is a heavy reality to consider, but giving it some thought can actually be a good thing. When we accept that the unexpected can occur at any time, it presents us with the opportunity to make a plan. 
At Loganzo & Mantell PLLC, we believe that every business owner should have a business succession plan. These plans aren't just for retirement. They also provide security during normal and troubled times. What would happen if you could no longer run your business or, hopefully, retire or scale back your involvement one day? A fine-tuned business succession plan ensures the future of the business owners and the business. 
Let's look at some benefits of a strong business succession plan:
Your business can continue to benefit your loved ones financially (whether that's through death, incapacity, or retirement).

Your employees will be protected against sudden liquidation or take over.

You will know your business legacy is protected.

The settlement of your personal estate will be faster, easier,cost-efficient and private.
So, what does creating a business succession plan require? The details will certainly depend on your unique situation and desires, as well as the nature of your business, but there are a few basics on which you can focus.
Selecting Your Successor
If you play an active role in the company you own, choosing a successor is a very sensitive process. Who else is capable of doing what you do? Perhaps the best fit is a business partner. Alternatively, you may have an adult child or another family member who is up to the job. Maybe you have trusted employees who are good candidates for purchasing ownership interests in the business. These are all options!  
Determining the Value of Your Business or Your Share
If you do choose to sell, you need to understand what your business is worth. Your attorney and accountant can assist you in determining an appropriate formula to calculate the value of your business.  
Getting Started
If these troubled times have made you realize the importance of planning, the Loganzo & Mantell PLLC team would be happy to partner with you on securing your business succession plans. Our experienced attorneys can help you create the business succession plan that best benefits you, your loved ones, your partners, and your employees. Reach out today to get started.
The following two tabs change content below.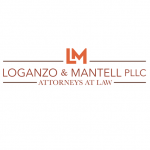 Loganzo & Mantell PLLC
At Loganzo & Mantell PLLC, we chose our practice areas for two simple reasons: we want businesses to succeed, and we want families to thrive. In other words, we care. That's why our experienced, knowledgeable attorneys work closely with clients to understand their priorities in business and in life.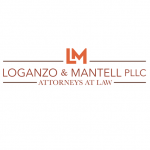 Latest posts by Loganzo & Mantell PLLC (see all)