How Long Must Health Care Providers Keep Treatment Records?
Health care providers are custodians of treatment records for their patients and must be able to provide copies of those records on request. Providers also must be able to produce records to support claims for payment from insurers and to defend potential disciplinary actions or malpractice lawsuits. Yet health care providers are not expected to maintain treatment records forever. How long they must be retained is governed by both federal and state law and will depend upon the type of record involved. This article provides a basic overview of the federal and state record retention requirements for health care providers in New York and New Jersey.
Federal Health Record Retention Requirements
There is no overriding federal medical record retention law. Instead, the requirements are found in a broad range of statutes that govern different types of providers and health records (see Appendix A). In addition to complying with these regulatory mandates, as a practical matter, providers should always retain records for active patients—meaning records for patients who have recently pursued treatment and are likely to return. An "active" patient may mean a patient treated within the last year for purposes of a pediatrics, Ob/Gyn, or ophthalmology practice, or could mean a patient treated in the last decade for a mammography facility.
State Health Record Retention Requirements
Many medical record retention requirements are found in state law. Health care providers must ensure that they comply with the most restrictive applicable federal or state regulation.
New York has various specific record retention requirements applicable in differing circumstances. For example, certain licensed providers can be found guilty and disciplined for professional misconduct if they fail to make copies of patient records available upon request to the patient or an authorized representative or fail to maintain those records for at least six years. Additionally, NYS Education Law § 6530 (32) requires that obstetrical records and medical records for minors be retained for at least six years and until at least the patient's 19 birthday. Similar mandates are imposed on facilities in NY:
10 NYCRR § 751.7(j): All health records should be maintained by a diagnostic and treatment center for at least six years after the last date that services were rendered to a patient.
10 NYCRR § 405.10(4): Patient records should be retained by a hospital for at least six years from the date of a patient's discharge or three years after their 18th birthday, whichever date is longer.
Similar to New York, New Jersey imposes state health record retention requirements on both individual providers and facilities:
J. Admin. Code § 13:35-6.5(b): Licensed health care providers have a responsibility to produce and keep accurate treatment records. New Jersey requires those records to be retained for a period of at least seven years from the date of most recent entry.
J. Stat. Ann. § 26:8-5: Public and private institutions in New Jersey, including hospitals, that produce medical treatment records related to confinement must maintain records for at least ten years following the date of discharge.
Summary: Record retention requirements for health providers vary based on numerous factors, the most important being the specific nature of the records in question. Health care providers must ensure that they comply with the most restrictive applicable federal or state regulation.
Contact Our Business Lawyers for Legal Guidance and Support
The attorneys at Loganzo & Mantell PLLC are available to respond to any questions you have about state or federal record retention laws for health care providers. Contact our law firm today to set up a confidential consultation. We represent clients throughout New York and New Jersey.
The following two tabs change content below.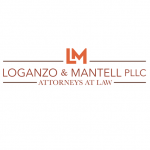 Loganzo & Mantell PLLC
At Loganzo & Mantell PLLC, we chose our practice areas for two simple reasons: we want businesses to succeed, and we want families to thrive. In other words, we care. That's why our experienced, knowledgeable attorneys work closely with clients to understand their priorities in business and in life.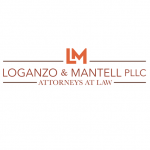 Latest posts by Loganzo & Mantell PLLC (see all)