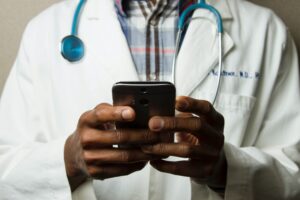 New telehealth services will be covered by Medicare under the proposed 2021 Physician Fee Schedule, which was released last month. The increase in coverage is significant in comparison to the minor increases seen in past years and likely was fueled by the growing desire for remote access to health care services during the COVID-19 pandemic. 
According to the CDC, limited use of telehealth services has been a function of widespread cultural resistance to virtual visits and a preference for in-person consultations. The cultural shift and expansion of coverage spawned by Covid-19 is a positive development for those who have been promoting the practicality and efficacy of telehealth programs for years. More than six months into the pandemic, many patients and providers have already experienced these benefits.
A major change proposed for 2021 is that physicians can meet direct supervision requirements remotely, so long as they are immediately available to video chat as needed. This is important because it gives doctors more flexibility to provide oversight and makes more "incident-to" billing options available. 
Another key change is the relaxation of frequency limitations for inpatient services at hospitals and at nursing facilities. Currently, coverage is limited to once every thirty days, but under the new rule, it will be allowed once every three days.
The new rule will also offer clearer guidance regarding communications technology-based services (CTBS). It is proposed to allow therapists, clinical social workers, and others in similar roles to bill HCPCS codes G2061 through G2063 through Medicare directly when their services are covered. Finally, several new telehealth services will be added, including group psychotherapy, neurobehavioral status exams, and custodial care services. 
While the broader coverage for telehealth is certainly cause to celebrate, the proposed rule also contains potentially worrisome reductions in reimbursement. Medicare payments for cardiac surgery, thoracic surgery, vascular surgery, general surgery, neurosurgery, and ophthalmology are all set to be cut from 6% to 9% from their 2020 rates, and this is causing a stir among some doctors. 
Do keep in mind that these changes are only proposed and not yet enacted or set in stone. The public comment period remains open through the end of September 2020. 
If you have questions about how Medicare's approach to telehealth is changing and will affect you as a health care provider or a patient, or if you need our guidance in safeguarding your business, family, or legacy, the Loganzo & Mantell PLLC team is here for you. We encourage you to reach out today to learn more and discuss your options.
The following two tabs change content below.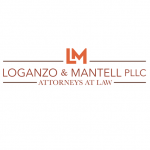 Loganzo & Mantell PLLC
At Loganzo & Mantell PLLC, we chose our practice areas for two simple reasons: we want businesses to succeed, and we want families to thrive. In other words, we care. That's why our experienced, knowledgeable attorneys work closely with clients to understand their priorities in business and in life.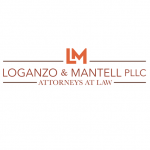 Latest posts by Loganzo & Mantell PLLC (see all)