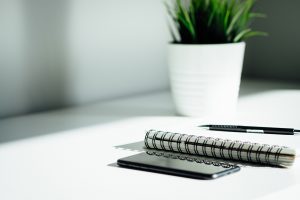 If you are starting a new company with other shareholders or if you've built a business and are ready to bring in shareholders, it is essential that the respective rights and obligations of the shareholders are documented in a legally binding written Shareholder Agreement. A strong Shareholder Agreement gives all shareholders a clear idea of what they can expect from their relationship with the company and one another, how decisions will be made, and helps avoid potential conflict.
As you create or revise your Shareholder Agreement, it is important to make sure that, at a minimum, it addresses the following:
Day-to-Day Operations
How will the company operate on a regular basis? Who is responsible for what? This is especially important if some shareholders are involved simply as investors while others are responsible for overseeing certain departments or otherwise involved in the work performed by the company.
Guaranteed Payments to Shareholders 
Owners have options when it comes to deciding the best way to share the wealth. Guaranteed payments, allocations, and distributions are all ways to divide company income and losses among owners. Shareholders often want or need to receive a certain amount of income each month — guaranteed payments are a way to make this happen. There are many creative strategies for allocating income and losses that meet each shareholder's unique needs.
Ties in Voting
What if a vote among shareholders regarding a company decision results in a tie? Will one party be designated the final decision maker? Would you turn to an arbiter in this type of situation? Your Shareholder Agreement needs to include clear, detailed instructions about what you should do in case of a deadlock.
Covenants
Shareholders may be privy to valuable company information that could cause damage if leaked or disclosed to competitors. Shareholders also have the potential to break out on their own and start a new company that could directly compete with yours. This risk can be mitigated by including a non-disclosure, non-solicitation and/or non-compete provisions within the Shareholder Agreement. 
Selling Shares
What will happen if a shareholder decides to sell some or all of their shares? The Shareholder Agreement should provide instructions that would apply in this scenario. Should the shares be offered for sale to other shareholders before anyone else? Should other shareholders be able to veto potential share purchasers? How should the price of shares be determined? If the business is a professional entity and the shareholders are all licensed professionals, restrictions need to be placed on the shares to prevent their sale to anyone who is not similarly licensed. All of this needs to be outlined in the Shareholder Agreement. 
Buy/Sell Provisions
Buy/sell provisions are a must in any Shareholder Agreement to minimize disputes if and when an owner exits the company, for any reason. A Shareholder may leave the company "voluntarily" (due to death, disability, or retirement) or "involuntarily" (when the shareholder breaches the Shareholder Agreement). The price paid per share to a shareholder who leaves the company involuntarily following a breach is generally lower than payment per share upon retirement. This is accomplished by applying a discount factor included in the Shareholder Agreement. At Loganzo & Mantell PLLC, we advise clients to include agreed upon formulas in their Shareholder Agreements for valuing the company and its shares under various exit scenarios rather than paying an outside company to complete a valuation. Contact us to find out how we can include this innovative and cost saving method for you and your company.
Consult an Attorney
It is important to consult with an attorney to ensure that the governing document for your company offers maximum protection for the business and its owners. This is true whether it involves shareholders of corporations or professional corporations under a Shareholder Agreement, partners under a Partnership or Limited Liability Partnership Agreement, or LLC or PLLC Members under an Operating Agreement. An experienced lawyer can draft a new agreement or update an existing one. The Loganzo & Mantell PLLC team would love to assist with your governing documents and other business law needs. Contact us today at (646) 791-2240. Stay tuned for future blogs addressing other agreements and business needs of corporations, P.C.s, partnerships, LLPs, LLCs, or PLLCs and their owners!
The following two tabs change content below.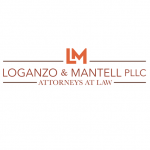 Loganzo & Mantell PLLC
At Loganzo & Mantell PLLC, we chose our practice areas for two simple reasons: we want businesses to succeed, and we want families to thrive. In other words, we care. That's why our experienced, knowledgeable attorneys work closely with clients to understand their priorities in business and in life.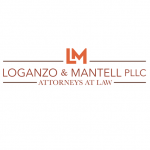 Latest posts by Loganzo & Mantell PLLC (see all)