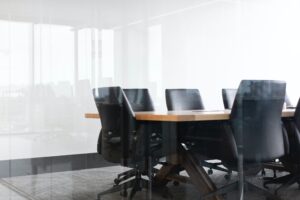 Your business consists of many moving parts. While it may not be the most exciting aspect of running a business, keeping your corporate house in order, with the guidance of the right counsel, is well worth the time.  
In this two-part blog series, we will take a look at some of the documentation you'll need to keep secure, up-to-date, and readily accessible so your business is positioned for continued growth and success. In Part One, we'll focus on the documentation that provides a strong foundation for starting your business. Next month, we'll explore the documents that will keep your business on track and moving forward.
1) Formation Documents and Agreements
Depending on the type of business you own or manage, you should have certain formation documents or legal agreements governing the way your company is run. If you are running a corporation, you probably filed articles of incorporation establishing your legal status as a business entity.
A) For Corporations: Bylaws and Minutes 
Have you prepared the bylaws and shareholders' agreements that are, we believe, crucial for the proper functioning of your company? By-laws and a shareholder agreement are called your business's governing documents for good reason. When well drafted, bylaws and shareholder agreements govern the way your company is structured and run. They typically outline leadership selection, the process for important decision-making and settling disputes, voting amongst board members, shareholder rights, buy-outs and more. 
In most states, as in NY and NJ, your corporation is also required by law to keep formal minutes at major board meetings (although, again, these are useful even when not legally required). Minutes act as an official record of everything that takes place in meetings, which, more often than not, are the major decisions that shareholders, officers or the board of directors make. Your minutes should include details like the time and date, the people attending, any actions that were taken, and any decisions or votes that were made. We provide our clients with properly formatted minutes and resolutions, providing you with readily available references and documented history of all the major decisions affecting your business.
B) For Partnerships: Partnership Agreements
A partnership agreement describes the conditions under which multiple owners will run a business. It covers elements like the roles and responsibilities of each partner, as well as the split of equity and profit among partners, borrowing, financing, loans to and from partners and partner buy-outs. 
C) For Limited liability Companies: Operating Agreements   
Members of limited liability companies document their rules of the road in operating agreements that designate decision-making, voting rights, profit allocations and distributions, guaranteed payments and buy-sell arrangements. In absence of an operating agreement, state law, which is general and does not govern many of the things most business owners feel are crucial, will make many of your decisions for you.  
2) Licenses and Permits
Nearly every business in most states requires some type of license or permit — does yours? For example, if you practice in one of the 50 or so professions governed by the NYS State Education Department Office of the Professions, have you met all licensing requirements? If not, you are taking tremendous and avoidable risks including, fines, penalties, personal liability and possible business shut-down. You should periodically check to make sure your licenses and permits are all up to date.
When in Doubt, Ask an Attorney
Keeping current, readily available documents helps protect your business from legal issues, prevents disputes, and maintains great relationships with employees, vendors, suppliers, and partners. If you ever have questions about the legal documentation and requirements involved in running a business, the best action you can take is to ask a knowledgeable lawyer.
For advice on running a compliant and successful business, contact Loganzo & Mantell PLLC, today. We will work closely with you to ensure your business has everything it needs to thrive in today's competitive environment.
The following two tabs change content below.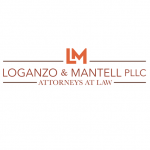 Loganzo & Mantell PLLC
At Loganzo & Mantell PLLC, we chose our practice areas for two simple reasons: we want businesses to succeed, and we want families to thrive. In other words, we care. That's why our experienced, knowledgeable attorneys work closely with clients to understand their priorities in business and in life.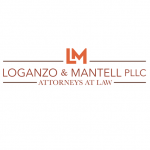 Latest posts by Loganzo & Mantell PLLC (see all)