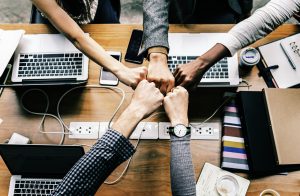 Behind every successful business is a top-notch team of supporting players.  The right outside professionals keep your business running efficiently and effectively.  These crucial professionals assist business owners in implementing sound financial plans while minimizing risks, maximizing tax advantages and keeping key players up-to-date on best practices and the legal and financial health of their business.
Smart business owners make use of outside professionals so they can focus on doing what they do best — running their businesses.  
1) An Attorney
Great, you have decided to start a business.  The initial phase of a business involves foundational decisions that will affect the entire framework of the business and — of course — lots of paperwork. Finding an experienced, knowledgeable and responsive attorney will prevent later headaches and problems. Your lawyer will guide you in choosing the best type of entity for your business, make sure all required licenses are secured, register your business with the state; create bylaws, operating agreements, and shareholder agreements; and draft other formation documents. You will likely need other standard documents including a lease, employment/independent contractor, vendor, and client contracts tailored to your business and the way you do things. Cookie-cutter templates or do-it-yourself forms cannot address all of the issues that are important to you or your industry.   Your attorney will make sure you receive every advantage of tailored, understandable, well-written contracts.
The attorney on your support team will help you weigh the pros and cons of different corporate structures. We also can help you set legal boundaries, minimize the risk of disputes, limit liability, and meet business objectives.
2) An Accountant
Sure, an accountant may handle your taxes, but a good accountant can also give you invaluable financial advice. The right accountant will help you decipher financial statements, measure cash flow, prepare critical financial projections, and help you evaluate new opportunities to save money and grow. Accountants and attorneys can also identify ways to minimize taxes and plan for tax liabilities.
3) A Banker
If you are financing your business through a bank loan or just opening a checking account, finding a responsive banker will make things easier. They will guide you through applications and make suggestions that might be helpful for your new business.
4) Owners
Business owners are the core of your trusted team. With the right counsel guiding the way, business partners are assured from day one that they share the same vision and goals for the business and each of their concerns and expectations can be voiced, explained, and incorporated into the business plan.     
Build Your Trusted Team
The attorneys at Loganzo & Mantell guide and counsel business owners every day. Give us a call and learn how our knowledge, strength and experience can ensure your business is best positioned for success. 
The following two tabs change content below.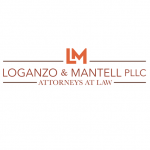 Loganzo & Mantell PLLC
At Loganzo & Mantell PLLC, we chose our practice areas for two simple reasons: we want businesses to succeed, and we want families to thrive. In other words, we care. That's why our experienced, knowledgeable attorneys work closely with clients to understand their priorities in business and in life.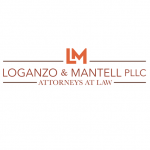 Latest posts by Loganzo & Mantell PLLC (see all)