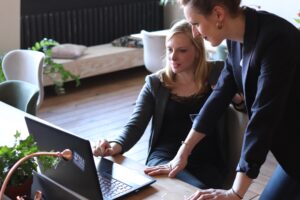 An indemnification provision is a contract clause that shifts potential costs/losses from one party to another. Indemnification provisions also are used to protect one side from legal liability in the event a third party is harmed. For business owners and managers, an indemnity clause can read as the dry and complex boilerplate language that is included in every contract.
It is a big mistake to overlook the importance of indemnification provisions. When drafted properly, an indemnity clause is a powerful tool to protect the legal rights and financial interests of your company. Be aware that the enforceability of indemnification provisions, like many legal issues, varies from state to state. Below are highlights from our business lawyers of key things that you need to know about contractual indemnification provisions in New York.
Indemnification and Contracts: Understanding the Basics
An indemnity clause is a contract provision that assigns risk/costs in the event that a breach, default, or misconduct by one of the signing parties causes a loss. An indemnity provision should outline:
Each party's obligations;
The scope of indemnification;
The event/conduct that triggers indemnification; and
The process for invoking the clause.
Notably, indemnification provisions are strictly construed in New York. As a New York Appellate Division court ruled in the case of Cahn v Ward Trucking, Inc., state law requires a "properly strict reading of the indemnity clause" to determine what is and is not covered.
What Makes an Indemnity Provisions Effective and Enforceable in New York
There are strict rules and regulations regarding indemnification provisions. To be enforceable (and effective) an indemnity clause must be properly drafted. Here are some of the key elements of a proper indemnification contract:
Consistency with State Law: To be enforced by the courts, an indemnity clause must be consistent with state law. In New York, parties have significant discretion to indemnify each other. However, there are some statutory limitations. As an example, GOL § 5-321 prohibits certain indemnification provisions in commercial lease agreements.
Narrowly Tailored to Meet Your Needs: One of the most important things to know about indemnity provisions is that they are about far more than just boilerplate language. An indemnification provision should always be customized to meet your unique circumstances.
Clear Definition of Losses Covered: Finally, there should be a clear definition of the losses covered, potentially including liquidated damages. Simply defined, liquidated damages are a fixed amount of damages determined at the time the contract is signed.
Ultimately, an indemnification clause is about protection. There is always a risk that a commercial relationship will go wrong. A professionally drafted indemnity clause will help to ensure that your company is in the best possible position.
Call Our New York & New Jersey Business Lawyers Today
At Loganzo & Mantell PLLC, our attorneys are responsive, trusted, solutions-focused advocates for our clients. We regularly draft and review contractual indemnification clauses and are happy to review yours and answer any questions you have. Contact us today to schedule a confidential, no obligation consultation. With an office in Melville, we represent small and mid-sized businesses in New York and New Jersey.
The following two tabs change content below.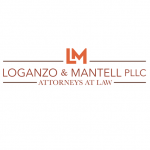 Loganzo & Mantell PLLC
At Loganzo & Mantell PLLC, we chose our practice areas for two simple reasons: we want businesses to succeed, and we want families to thrive. In other words, we care. That's why our experienced, knowledgeable attorneys work closely with clients to understand their priorities in business and in life.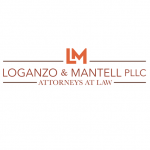 Latest posts by Loganzo & Mantell PLLC (see all)