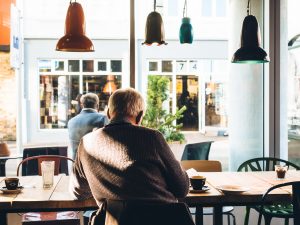 It is not easy to predict when, or even if, you will need long term care for a chronic illness, disability, or assistance with activities of daily living as you age. Proactive planning has many benefits. However, even if you have not planned ahead and a medical crisis occurs that requires an imminent nursing home placement, there are still options.
That said, your course of action will be different if you are planning in an immediate crisis situation as opposed to planning in advance. 
WHY PLAN AHEAD?
1. Your Level of Control
You have more control over outcomes and more options available with advance planning. Options can be evaluated at your leisure since time is not a heavily-weighing factor. With crisis Medicaid planning, you have less control because your need is immediate! You often must act without ample time to evaluate or implement options. During this stage, people often wrongly assume they have no choice but to start liquidating assets to pay medical bills until enough of their assets are spent down for them to be financially eligible for Medicaid coverage. 
2. Legacy Planning
Advance planning for potential long term care costs allows you to protect assets for the benefit of your loved ones. Your income and available assets must be below a certain threshold to qualify for Medicaid. For nursing home coverage, Medicaid will look at countable assets owned in the 60 months preceding the application for benefits. If assets are placed in a properly drafted irrevocable trust or gifted away prior to that 5-year look-back period, they will not be counted as available funds by Medicaid. In a crisis, you might need to spend down some of your assets in order to qualify for Medicaid. Even in a crisis, however, an experienced attorney can help you identify and convert your countable resources into assets that are "exempt" for Medicaid purposes. 
3. Maintenance of Quality of Life
Advance planning can help ensure your quality of life is maintained for your life span. With proper advance Medicaid planning and drafting, you can transfer your primary residence and other assets into an irrevocable trust and become financially eligible for Medicaid 60 months later. You and your spouse can continue to live in the home during your lives, and both your home and the other assets in the irrevocable trust will be insulated from your creditors — including long term care providers and Medicaid — because the irrevocable trust owns those assets and you do not. This and other Medicaid planning strategies ensure that you and your spouse have what you need financially for the rest of your lives while allowing you to leave your hard-earned assets to your loved ones when you die. In crisis planning, your options for preserving your legacy are more limited.
Start planning today to safeguard your future.
Whether you are currently facing a crisis or simply want to be prepared for the future, Loganzo & Mantell can help. We have experience with elder care, asset preservation, and Medicaid planning, and are eager to help you create a plan that suits your circumstances. Contact us at 646-791-2240 today!
The following two tabs change content below.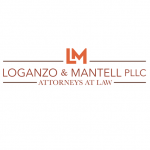 Loganzo & Mantell PLLC
At Loganzo & Mantell PLLC, we chose our practice areas for two simple reasons: we want businesses to succeed, and we want families to thrive. In other words, we care. That's why our experienced, knowledgeable attorneys work closely with clients to understand their priorities in business and in life.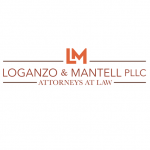 Latest posts by Loganzo & Mantell PLLC (see all)