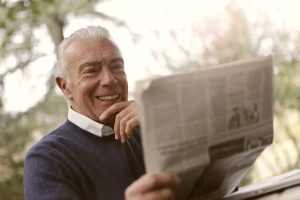 Do you have a Long-Term Care policy but are unsure about what is actually covered? Do you know how to access the benefits you paid for now that you need them? Are you considering investing in a Long-Term Care policy for yourself or a loved one? At Loganzo & Mantell PLLC, guiding clients through obstacles and helping them better understand their Long-Term Care Policies and options are one of our "superpowers." We've learned a thing or two advocating on behalf of clients over the years and made our clients get the benefits they paid for. Let us help you and the ones you love get the understanding and care you and they deserve.
What exactly does your Long-Term Care Insurance cover?
The benefits available under different Long-Term Care Insurance Policies can vary significantly.
For example:
Most policies include care in a Nursing Home as a Facility Care Benefit, but not all include Assisted Living Facilities;
Most policies include Home Care Services, but some policies require that the individual providing the services be licensed by the state or affiliated with a state-licensed agency;
Most policies offer Hospice Care, but not all offer Respite Care;
Many policies cover Homemaker and Chore Services, but only once the insured is declared eligible for a higher level of care.
Some policies include coverage for home modifications such as a stairlift or bathroom remodel and others contain an Alternate Plan of Care benefit which might cover pre-approved items such as Medical Alert systems or meal delivery.
As a general rule, the services covered by Long-Term Care Insurance are custodial as opposed to medical.
When are you eligible?
Many policy-holders are incorrectly under the assumption that they are eligible as soon as they want or need help. Unfortunately, the policy-holder does not get to decide. Before the insurer decides the policy-holder is eligible for coverage, that person must be unable to perform at least two of the "Activities of Daily Living" listed in the policy — generally (but not always) bathing, controlling bowel and bladder function, dressing, eating, toileting, and transferring (moving from bed to wheelchair, etc.) — without "Substantial Assistance." The capitalized quoted terms are defined by your policy and have a higher threshold than most people realize. Inability to manage your finances or medications, shop, prepare meals, do laundry or clean your home does not make you eligible.
You must undergo an assessment to prove that you have reached the point of eligibility. After that, policies commonly include a waiting period of 90 or 100 days after you are deemed eligible before the insurer will pay the first dollar under your policy.
It is quite common for people to experience significant delays in setting up their assessment or getting results of an assessment after it is conducted. It is also common for coverage to be denied following an assessment. At Loganzo & Mantell PLLC we have experience accelerating the assessment process for our clients as well as appealing coverage denials.
Are there limits to the benefits you can receive?
Sometimes the overall value of the policy benefit can be a bit misleading. Many policy-holders will understand the dollar amount or face value of their policy, but do not realize that is a total policy maximum. They are often surprised to learn that this dollar amount is parceled out in "buckets" or "silos," with set dollar maximums by day, month, covered item or service, or even for the lifetime of the policy.
Who can help me understand my policy or be my advocate on my insurance issues?
At Loganzo & Mantell PLLC, we have the knowledge and experience to help! We advocate for or clients in all aspects of their Long-Term Care Insurance policies. We can also help you decide if investing in one of these policies is right for you or your loved one. Contact us today at (646) 791-2240 to learn more about how we can help you.
The following two tabs change content below.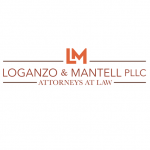 Loganzo & Mantell PLLC
At Loganzo & Mantell PLLC, we chose our practice areas for two simple reasons: we want businesses to succeed, and we want families to thrive. In other words, we care. That's why our experienced, knowledgeable attorneys work closely with clients to understand their priorities in business and in life.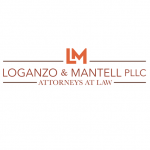 Latest posts by Loganzo & Mantell PLLC (see all)