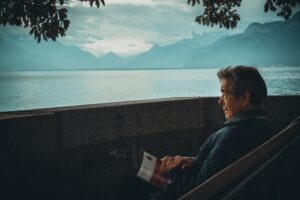 Dementia is a frightening diagnosis with many unknowns. Given its growing prevalence in the United States it is likely that you or a loved one have been or will be affected by dementia in the future. Studies predict that close to 500,000 people over age 65 in the United States this year will develop Alzheimer's dementia (the most common form of dementia) with this number expected to double by 2050. A 2015 study found that the lifetime risk of Alzheimer's dementia for a 45-year-old was approximately one in five (20%) for women and one in ten (10%) for men and that the risks were slightly higher at age 65 for both men and women.
It is estimated that someone age 65 or older diagnosed with Alzheimer's generally lives four to eight years after diagnosis but may live for 20 years. The physical, emotional, and financial costs shouldered by the individuals and their families during those intervening years can be staggering. 
In 2018 it was estimated that the total lifetime cost of care for someone with dementia was approximately $341,840. This financial burden can extend to family members who often choose to leave or change their own careers to become unpaid caregivers. 
So what can or should you do about it?
We recommend that everyone consider the possibility of dementia when deciding how they intend to finance their personal long-term-care plan. At Loganzo & Mantell, we work with clients, their financial advisors, and caregivers to ensure a comprehensive focus when providing legal advice regarding long-term care treatment and financing options. Check out our recent blogs on Advance vs. Crisis Planning, Long Term Care Insurance, and Changes to Community Medicaid.
Additionally, we work with clients to ensure their personal wishes are clearly documented in written health care directives. Standard advanced health care directives, such as health care proxy forms and living wills, generally do not address dementia in detail if at all. If you or a loved one has been diagnosed with dementia or have strong preferences about the treatment and nutrition you want to receive — or have withheld — if you develop advanced dementia, we suggest you prepare a special dementia directive as an additional planning tool to memorialize your wishes in clear terms for your family and health care providers before your memory or ability to communicate is significantly impaired. 
At Loganzo & Mantell, we are passionate about helping our clients plan a secure financial future for themselves and their loved ones. If you need help with these issues, we encourage you to get in touch. When it comes to planning for the future, the sooner you get started, the more choice and flexibility you will have. Don't hesitate. Contact our team today!
The following two tabs change content below.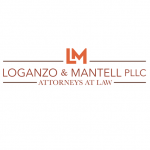 Loganzo & Mantell PLLC
At Loganzo & Mantell PLLC, we chose our practice areas for two simple reasons: we want businesses to succeed, and we want families to thrive. In other words, we care. That's why our experienced, knowledgeable attorneys work closely with clients to understand their priorities in business and in life.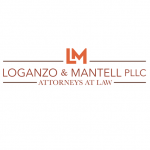 Latest posts by Loganzo & Mantell PLLC (see all)