As a result of the Covid-19 pandemic, we have received many requests to review commercial leases and rent relief lease modifications. By and large, commercial landlords have offered meaningful relief to tenants impacted by the pandemic. Our focus this month is on commercial leases.  Whether you are a commercial landlord or a business owner renting office, studio, retail or even warehouse space, it is crucial that you have a well-drafted lease that protects your rights and clearly defines your obligations. Here, our New York commercial real estate attorneys highlight just a few of the many key issues addressed in a commercial lease.
What to Look for in a Commercial Lease
1.  Rent
Sounds simple enough.  When negotiations started, the landlord and tenant agreed to a monthly rent.  This is the lease "Base Rent" which does not include utilities, tax increases, assessments or, in the case of a net lease, structural repairs.  These items of "Additional Rent", are often peppered throughout a commercial lease. Tenants — make sure you understand all your monetary lease obligations.  Landlords– don't overlook items of "Additional Rent" that help defray the costs of building ownership.
2.  Use Restrictions
Nearly all commercial leases define what uses are permitted in the leased space.  This seemingly minor and often obvious provision – office space will be used as offices of course —  are often given insufficient consideration. Tenants must make sure they can use the space for all of tenant's purposes and intended uses.  Landlords, meanwhile, must include any exclusions or restrictions protecting against violations of zoning regulations, building codes, or mortgage terms or interference with exclusive rights granted to other tenants. Failure to pay attention to this seemingly minor clause can result in legal problems for both tenants and landlords.
3.  Tenant Improvements
When a business moves into a new commercial space, it frequently will want to alter the space to meet its needs. A comprehensive commercial lease agreement should address these property improvements, including, for example:
The tenant's right to make property alterations/improvements;
Any restrictions on tenant's selection of a contractor to be used for structural improvements;
The notification process for property improvements; and
The financial responsibilities for alterations, permits and applicable code violations.
4.  Indemnification
An indemnification provision is a contract clause that allocates risk between the parties. New York law (GOL § 5-321) landlord's use of indemnity provisions in commercial lease agreements. (For more on this subject, see last month's newsletter here. Landlords, despite New York law, want tenants to indemnify them for any and all claims. Tenants want to ensure they are indemnified if damages result from the landlord's failure to meet lease obligations or in the event of an interruption in utility service. If the municipality shuts down water supply, is that the landlord's or the tenant's problem? Your lease should have the answer.

5.  End-of-Lease (Renewal Rights, etc.)
A lease typically begins and ends on defined dates. Like the actual monthly rent amount, it is not always easy to determine a lease end date. If there was a rent commencement date, (not the same as the lease signing date) make sure you know the actual termination date of your lease. Commercial leases often include renewal rights with rent increase limitations. These renewal rights; however, almost always include a notice of intent to renew requirement. Tenants do not want to miss the notice period and find themselves scrambling for a new business home or, worse, end up holding over in the space when the lease term ends.
6.  Guarantees
Perhaps the most hotly negotiated aspect of a commercial lease is the personal guarantee by one or more owners of tenant's business entity. Landlords are acutely aware that the commercial tenant can dissolve or become insolvent, leaving the landlord with no recourse for unpaid rent.  As protection, landlords will demand that business owners personally guarantee leases.  Tenants can mitigate the burden of a personal guarantee by limiting it to what is known as a "good guy" guarantee.  A "good guy" guarantor is released from the guarantee obligations if the tenant vacates the leased space as a "good guy" having satisfyied all rent and other obligations of the lease until the date the tenant delivers, and landlord accepts possession.


Our New York Commercial Real Estate Lawyers for Help
Commercial leases are lengthy and complicated. We urge you not to negotiate or enter into one without consulting experienced legal counsel. At Loganzo & Mantell PLLC, our New York real estate attorneys have significant experience negotiating, drafting, and reviewing commercial lease agreements. If you have any questions, contact us today for a confidential consultation.
The following two tabs change content below.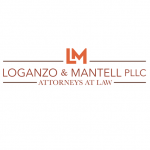 Loganzo & Mantell PLLC
At Loganzo & Mantell PLLC, we chose our practice areas for two simple reasons: we want businesses to succeed, and we want families to thrive. In other words, we care. That's why our experienced, knowledgeable attorneys work closely with clients to understand their priorities in business and in life.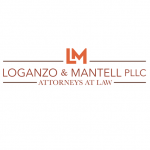 Latest posts by Loganzo & Mantell PLLC (see all)